ISO Certified Plastic Machining Quality and Inspection
Dedication to the production of top-quality precision plastic parts is the number-one priority at East Coast Precision Manufacturing. We pride ourselves on our ability to read and understand a drawing–and manufacture to exacting specifications.
We invest considerable time in designing our fixtures since it forms the basis for the machining process. The quality and overall accuracy of the part depends greatly on the fixture or work holding method used.
Our commitment to quality means that we will exceed your expectations for the quality of the finished product.
No loose or hanging burrs; we machine our parts correctly to significantly reduce or eliminate any burrs.
Our parts are machined to blueprint specifications.
Finishes are typically better than print specifications.
We are ISO 9001:2015 certified. Our quality manual is found here.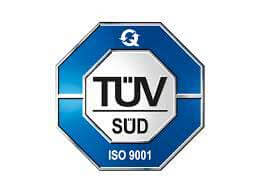 Quality plastic machining of your plastic components is our number one priority at East Coast Precision Manufacturing. It is our philosophy that an accurate program of inspection is as important as the machining process itself to produce and deliver the best possible parts to our customers.
We carefully inspect all our finished products to ensure consistency with blueprint parameters.
We use state-of-the-art inspection equipment. We recently purchased a Keyence Instant Measurement System. It is a visual inspection system that performs measurements in place of optical comparators, calipers/micrometers, measuring microscopes, and optical CMMs.